Redditch
01527 584 499
10A Church Green East,
Redditch
B98 8BP
Opening Hours:
Monday – Friday 09:00 – 17:30
Saturday 09:00 – 16:00
Sunday Closed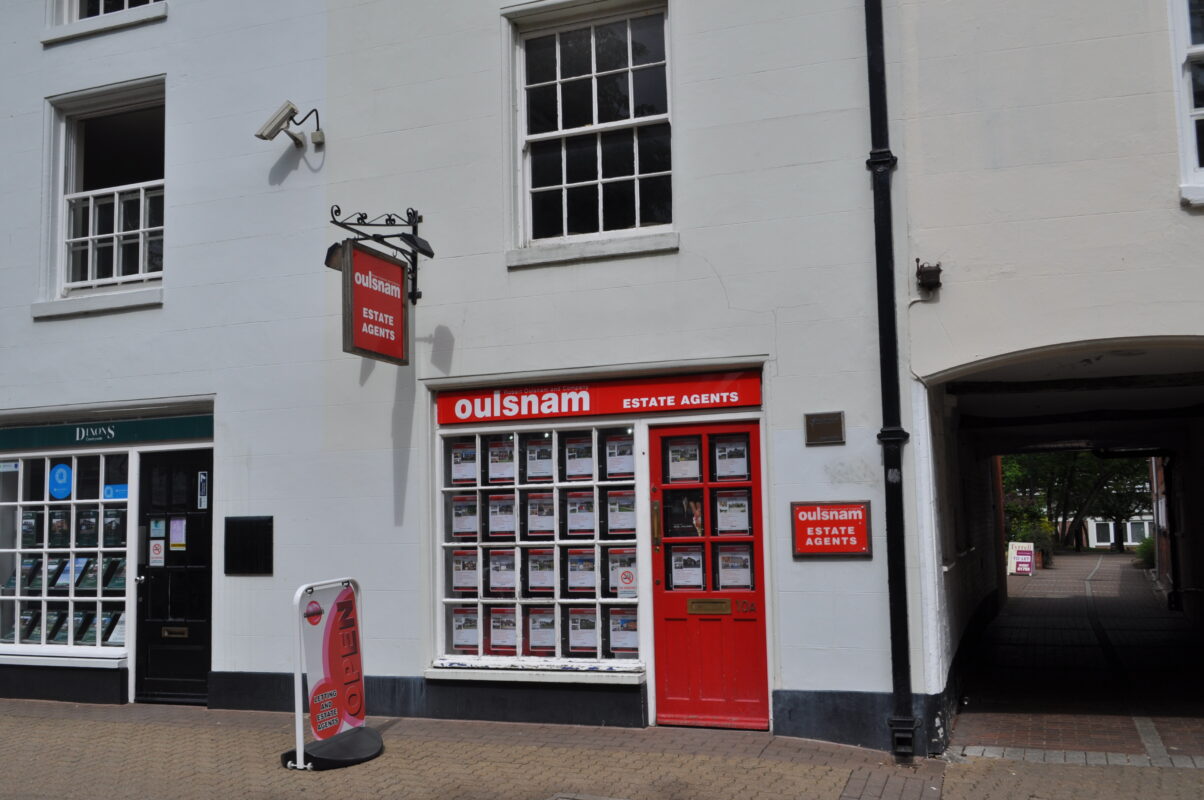 Redditch is an attractive town in the north of Worcestershire and just south of Birmingham that combines new and much older elements. Part of the town dates back many centuries, whilst many areas and road layouts were laid out as part of a New Town in the 1960s. Redditch today is home to several engineering and automotive companies including Halfords.
The town of Redditch lies in Worcestershire and its history dates back to the 12th Century when Cistercian Monks built an Abbey at Bordesley in the Valley of the River Arrow. During the three centuries which followed a number of families settled near the Abbey and their hamlet became known as La Redditch. The name – first mentioned in medieval documents in 1348 – comes from the little Arrow Brook which flows into the River Arrow and runs through a layer of clay which often turns the water red hence RED-DITCH.
As the population of Redditch grew it became famous for needle making and by the 19th Century it led the field in needle production and other metal-based trades such as fishhook and spring manufacture. In 1964 it was designated a New Town, a new flagship style method of expanding and developing towns allowing extensive redevelopment around a comprehensive road network with screening from all the main routes. Today needle making and other traditional industries have been replaced by a wide range of light industry and other services and although Redditch was intended as a dormitory town for Birmingham it now provides substantial employment of its own. Although there are limited areas of traditional terraced houses near the centre of the town, the main part of Redditch is made up of modern estates of semi-detached and detached homes built over the last 40 years on the new town principles.
Transport
There are excellent transport links, with the M42 running very close to the town and the M40 to London not far away, as well as Birmingham Worcester and Solihull are within easy reach. Redditch station lies at the end of the very busy Lichfield to Redditch cross city line with a very regular train service to Birmingham, it is just 40 minutes to the thriving social, commercial and shopping centres of Birmingham. There is also a recently completed bus station with services to many parts of the Midlands.
Amenities
As a new town it has an excellent range of facilities with a large purpose-built shopping centre called The Kingfisher. A few minutes' walk from the Kingfisher Shopping Centre, is the Church Green conservation area which houses the 18th century St Stephens Church, a bandstand with events throughout the year and the Bartleet Fountain. In addition to the Kingfisher Centre, there are numerous retail parks and supermarkets scattered across the town. Sainsburys is located between Riverside and Enfield. Morrisons based in Ipsley/Winyates and Tesco 24hr Extra in Oakenshaw. There are two large DIY stores such as B&Q in Smallwood and Wickes in Mount Pleasant. Dunelm is also situated on the outskirts of the town centre.
Redditch is also home to The Alexandra Hospital based in Woodrow. The hospital provides a 24 hr A&E as well as outpatient departments.
Leisure
One of the features of Redditch is the Arrow Valley Country Park which is based on the River Arrow in Redditch boasts 900 acres of public open space with the beautiful 27-acre Arrow Valley Lake, popular for dinghy sailing, fishing, birdwatching and picnicking.
Other features include a cinema, located in the Kingfisher Centre, Abbey Stadium with extensive sporting facilities including a multi use sports hall swimming pool, class studios, gym, multi-use sports hall, football pitches and running track. There are also two golf clubs, Redditch Golf Club and Kingfisher Golf Club.
The Palace Theatre is a 420 seat theatre with a Grade II listed auditorium, situated in the heart of Redditch's town centre. Refurbished in 2005 it now boasts all the modern comforts.
Education
There are many good and outstanding schools in Redditch to include Tudor Grange, St Augustine's, Trinity High and Arrow Vale RSA Academy. There is also the Heart of Worcestershire College on Albert Street.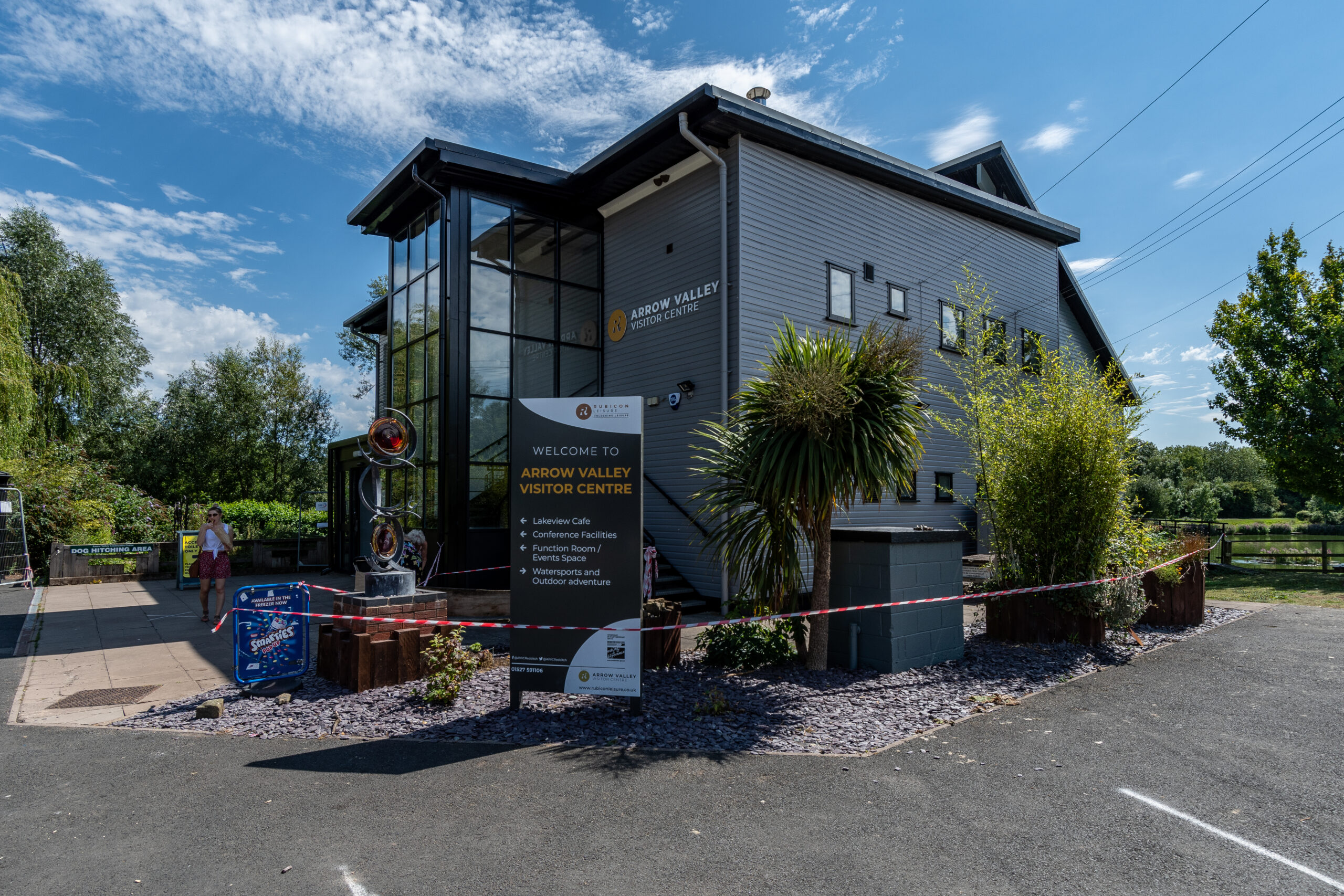 Arrow Valley Park and Lake
Redditch Kingfisher Shopping Centre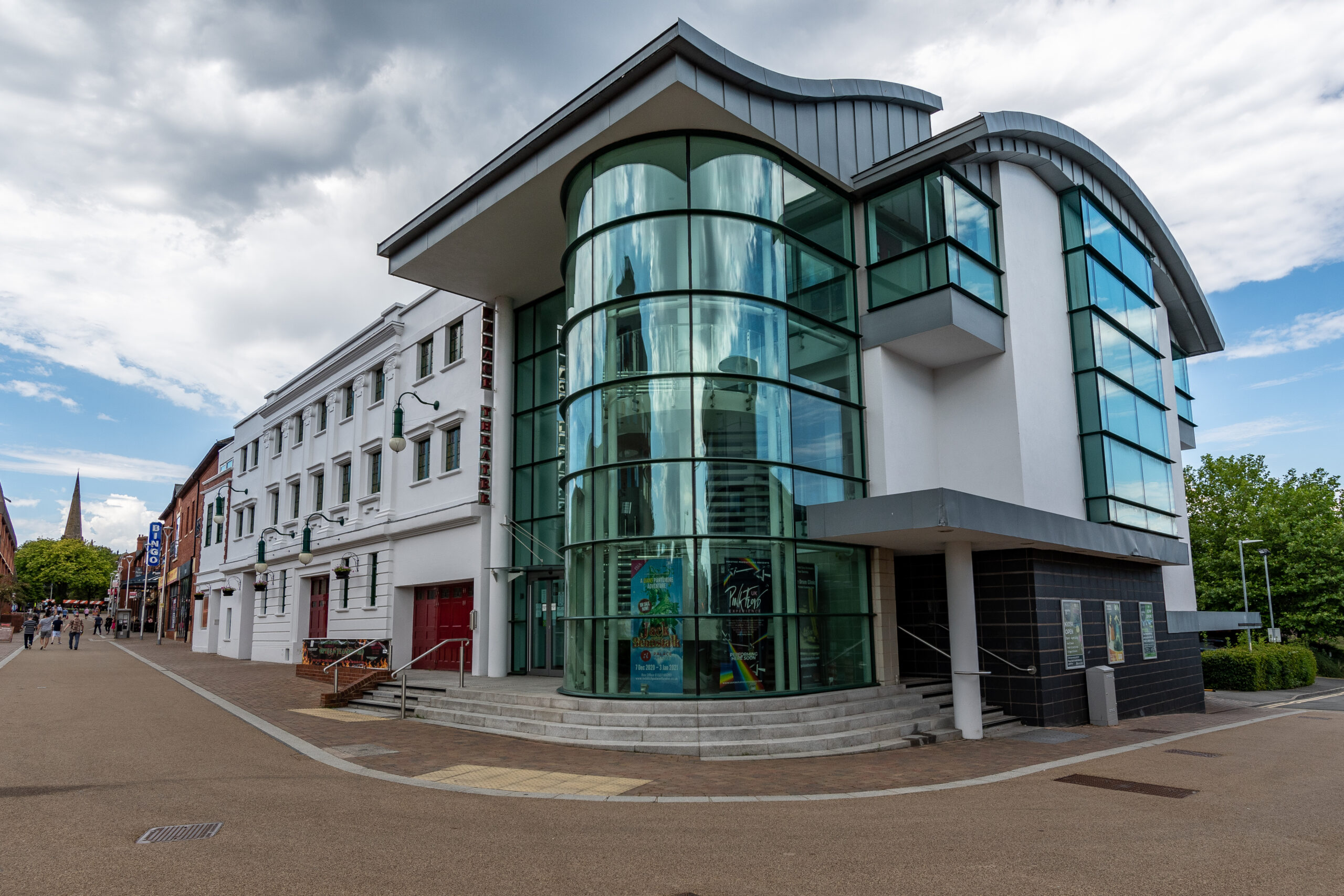 Worcester Cathedral and grounds as seen from across the pond