Bromsgrove is an attractive town in North-Worcestershire which lies between Worcester and Birmingham. It is situated about 15 miles to the southwest of Birmingham City Centre. Bromsgrove was originally a market town whose origins date back to the Anglo-Saxon period of our history. It appears in the Doomsday book of 1086 where it was referred to as Bremesgrave. Breme meaning famous person and grave meaning a fortified clearing in a forest. In medieval times the town was a possible centre for the woollen trade with the nail making industry arriving in the 17th century. Bromsgrove became the world centre for the manufacturing of nails until the industry went into decline at the end of the 19th century.
It contains a variety of detached and semi-detached homes dating from Victorian and Edwardian times. In the last 50 years there has been considerable further development in the form of more modern estates offering a selection of semi-detached and detached homes and apartments all around the town.
Transport Links and Location
Bromsgrove residents can take advantage of excellent rail links to Birmingham and Worcester, as well as the nearby M5 and M42 motorways that make the town an ideal location for professionals and commuters seeking swift access to the remainder of the UK. There is a railway station on the edge of the town at Aston Fields, which provides frequent services between Birmingham and Worcester.
Facilities and Amenities
Bromsgrove is a thriving town with a busy and varied pedestrianised High Street offering a good mix of national and independent retailers in the town and some excellent pubs and restaurants, too.
Bromsgrove provides plenty of cultural, with live music, cinema and theatre events held throughout the year. The historical and well-known attraction the Avoncroft Museum of Historic Buildings displays a variety of buildings including medieval history and also the national telephone kiosk collection. There is the beautiful Sanders Park, which is located close to the town centre and extends to over 40 acres of green.
There is a statue to A E Houseman in the High Street who was born in Bromsgrove and who was a renown classical poet particularly famous for A Shropshire Lad.
It has Bromsgrove Sports and Leisure Centre with two swimming pools and a state-of-the-art gym. At the end of the high street Tudor House was originally a coaching inn and was built in 1572 and was demolished for the railway and rebuilt where it is now in New Road.
The town is home to several leading schools and colleges, including the prestigious 16th century Bromsgrove School.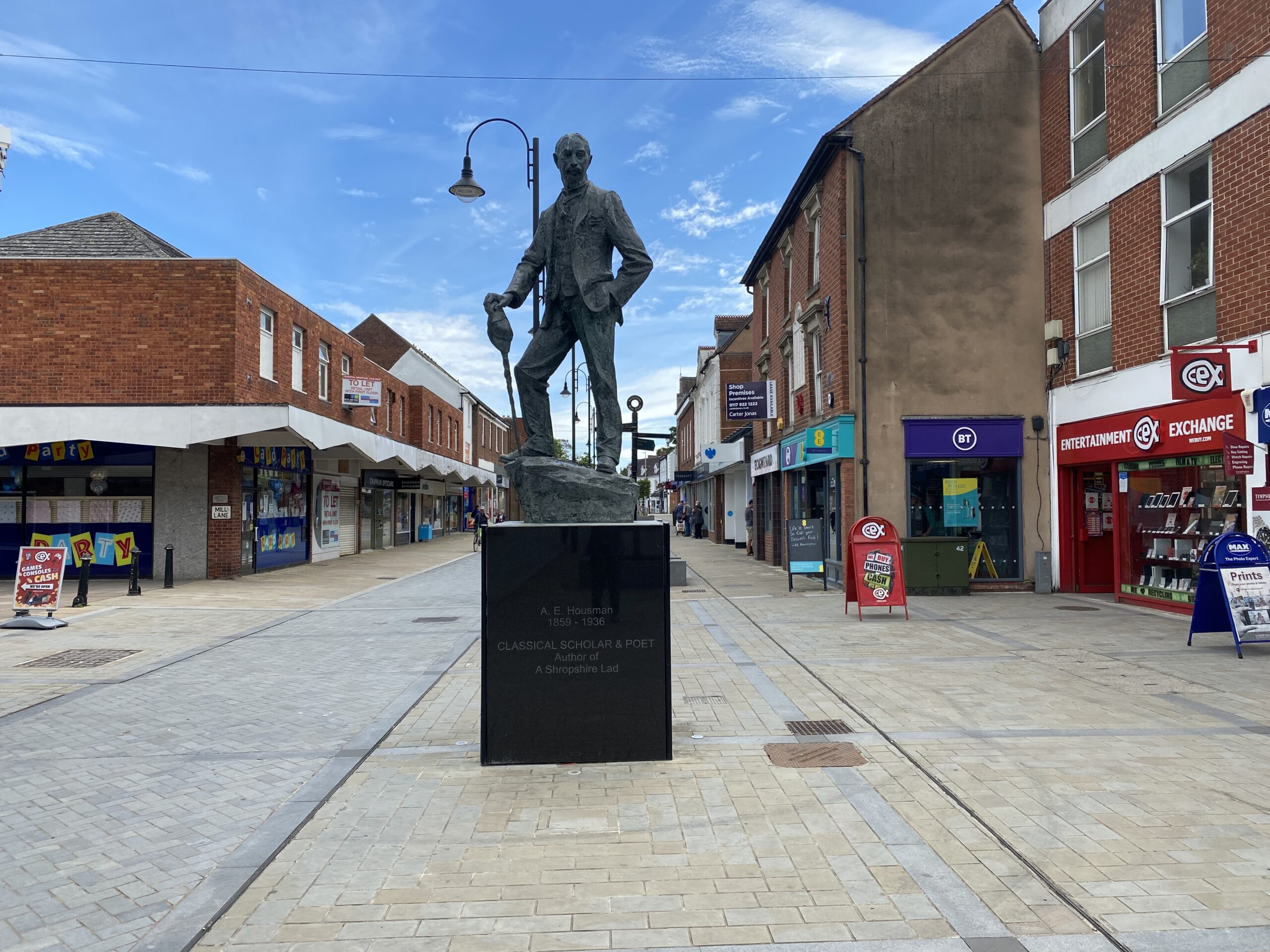 A E Houseman's Statue in Bromsgrove
Avoncroft Museum in Bromsgrove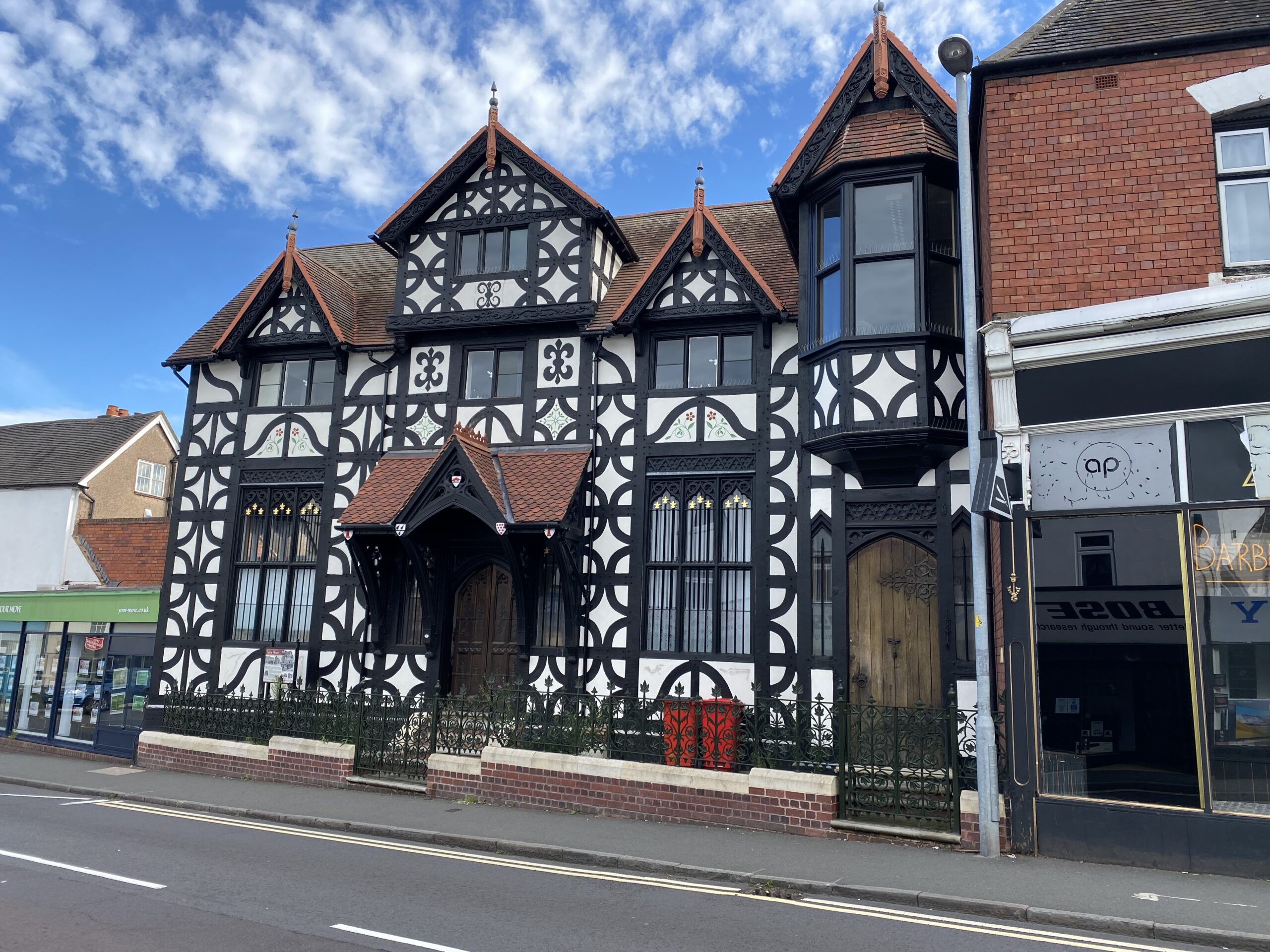 The Tudor House in Bromsgrove